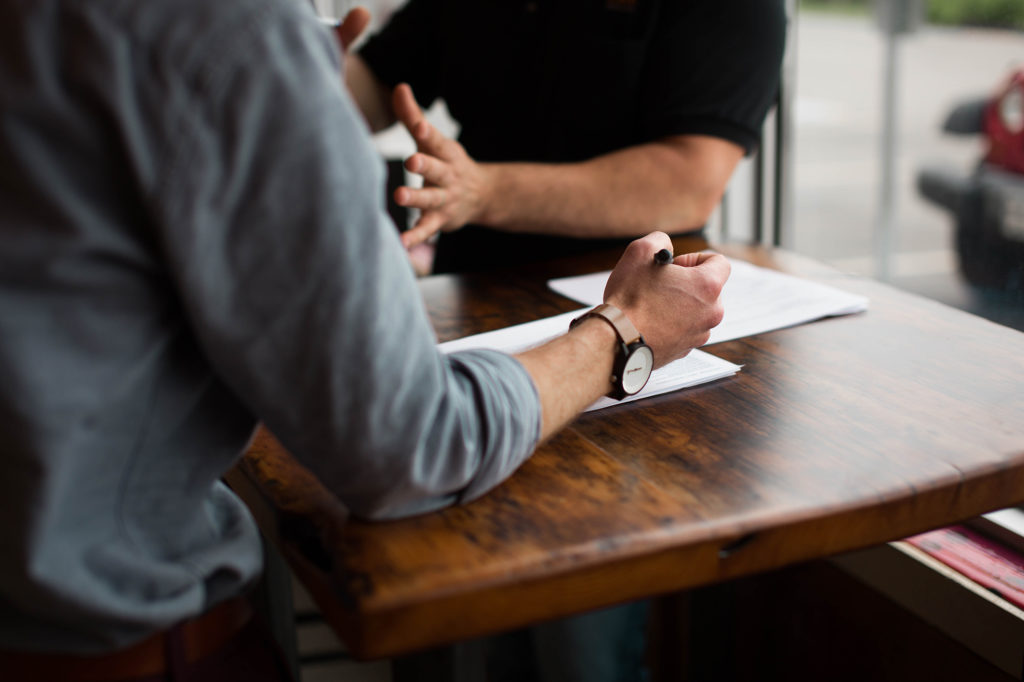 4 Benefits of Succession Planning
While we all know that planning for the future is important, how many of us actually do it? Business leaders make strategic plans and financial plans each year, but when it comes to handing the reins over to someone, many leaders haven't begun to plan.
According to a recent survey, nearly half of CFO's haven't outlined a clear successor when they leave. Without a succession plan, you risk more than an open seat on your team.



Establish a Path for the Future

The clearest benefit succession planning provides is a road map for the future of your company. When leadership transitions, there is no guarantee that the focuses and values of the previous leader will continue.

With a succession plan, you can make sure the next leader shares the same mission as you and your organization. You also set the stage for consistent and continued growth. Your successor knows that they are the next in line, they have time to prepare themselves and hit the ground running.

While stepping down is a very difficult prospect for many leaders, it doesn't have to be painful. You can secure your legacy and that of your company with a clear succession plan in place.

Increase Talent Retention

A common side effect of leadership changes can be increased turnover. When a well-respected figure leaves, the rest of your team is unsure how the new leader will run things. It may be the reason they were looking to move on.

Succession planning can help avoid a mass exodus of talent, but only if it is well-constructed and clearly communicated. Keep your staff informed ahead of changes, it shows respect for them and reduces the shock that comes with change.

The person you've named as your successor also has a huge incentive to stay with your company. They are going to take over where you left off and get to build their own legacy. While much of the information about your organization may be sensitive, keeping your team informed is key to making sure they stay with the company.
Build a Learning Culture

Succession plans are important for more than simply passing the torch. The process focuses on not only naming a new leader but also making sure they have the skills necessary to succeed in that role. Training and mentorship are the backbones of any succession plan.

Focusing on learning extends to the rest of your organization as well. As people move up the ladder, they can pass knowledge along to others in. Encouraging a culture of learning not only strengthens your team and their skills, it encourages them to seek out learning and training.

Developing in-house talent is extremely valuable. Although it's possible to hire for any vacancy, promoting from within may be a better option for your team. Make sure you are planning to grow those in your organization who will take the reins, everyone else will benefit.

Promote Stability and Transparency

Nothing scares shareholders and the public more than a sudden leadership change. It breeds rumors about the reasoning behind the sudden change and erodes the stability and reputation of you and your organization.

Once you have a succession plan in place, it is important to communicate the timeline, the reasoning, and the plan to not only your employees but also the public. Taking control of the narrative helps avoid damaging PR with sudden changes.
Communicating your plan also shows that your organization is aware of and prepared for changes. A succession plan reassures involved parties that no matter the type of change, you are ready to tackle it. Communicating your plan also demonstrates a commitment to transparency, a trait that many companies do not share.

Change can be difficult, no matter the industry. Planning for the future of your position and your organization is just as important as a strategic plan. When it comes time to fill leadership roles in your organization, StartupTAP has the expertise to find the right fit to continue your growth.